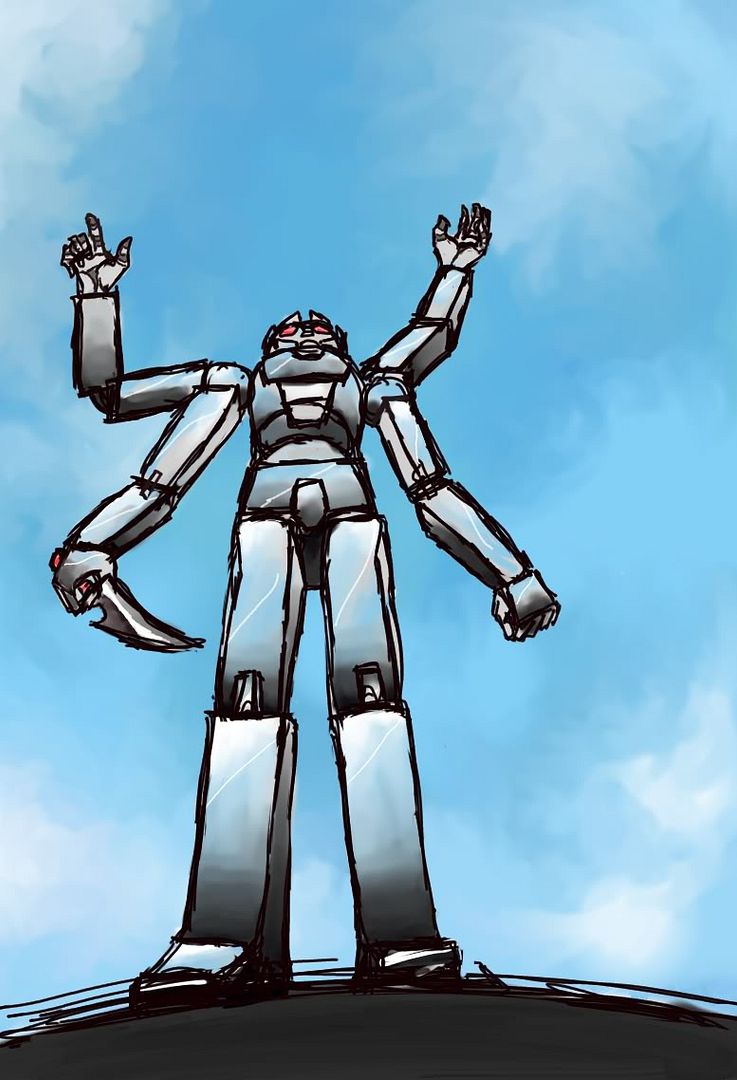 A fun drawing made for a Conceptart.org's Daily Sketch Challenge:
[[CHROMED, MULTI-ARMED, BE-SWORDED ROBOT FRAMED BY BEAUTIFUL BLUE SKY]]
Hes not very chromed, but he is multi-armed! WITH a dagger. lol. This is prolly my best perspective drawing. hahaha, but i just had to draw something since it was robot related. *joy*
The clouds look kinda...like clouds! sorta.
--OOT: Renji from Bleach is a cute character.