lol!
Couple of self portrait sketches: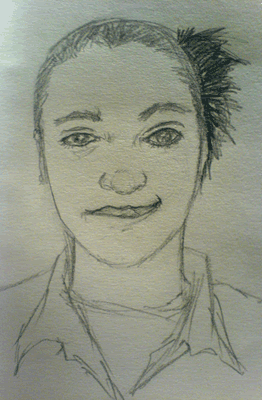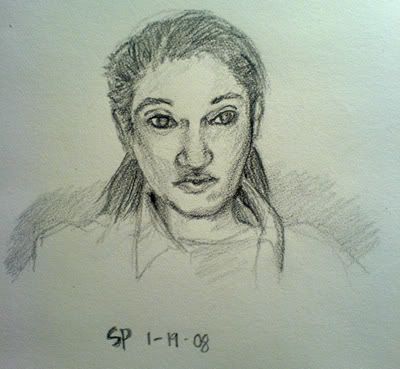 (Hi, I'm Crimmy and I have a crooked smile addiction.)
I still haven't applied to any schools. lawlz. And I've already missed the CalArts and Ringling deadline. My next possible try is the school in Laguna. I can do it!
I'm planning to make my next semester of schooling intense!
Tentative Schedule:
I've been reading, "Illusion of Life", "Animator's Survival Kit", and "Perspective". And I'm currently taking Rendering at PCC. I plan to be ready for the portfolio process!
And I'll also be going to the Portfolio Day in Otis on Sunday. Sooooo, wish me luck! Or rather, wish me some talent!