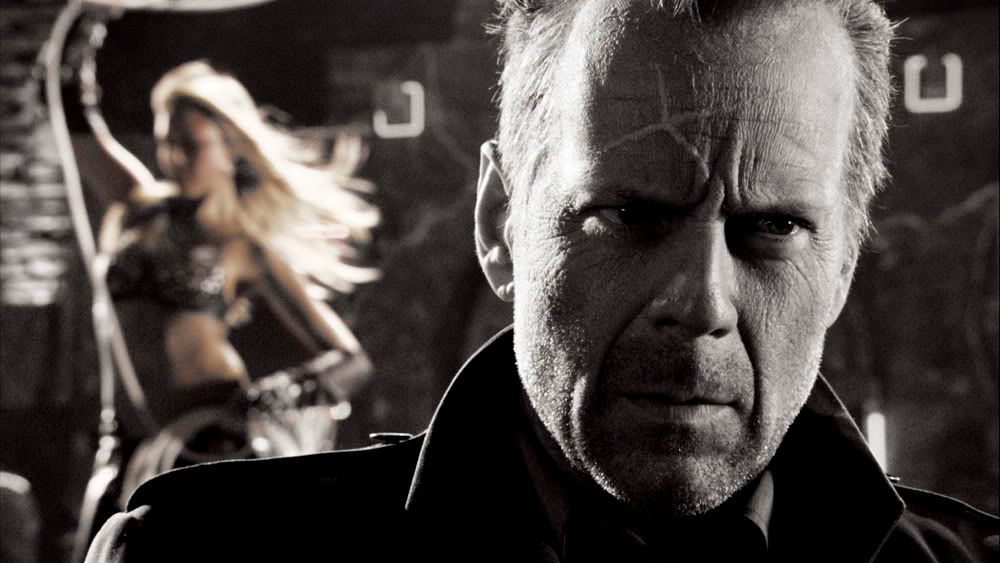 Sin City is one badass movie...
It was most likely about time I watched it, since i'm into that kinda thing.
I almost wish I watched it sooner. lol! But today was a good day.
I kinda think they (the sin city creators) can't get any better than this movie. The sequels i'm
still skeptical about. Cuz I really like Bruce Willis and the other guys' characters. The women characters wouldn't have been as strong without the guy characters.
I enjoyed the movie. :)
*Credit: Picture found at IGN.